Downtown Traverse City has long been a vacation destination for Midwesterners
It still is, but Downtown TC is more.
---
Check out the monthly happenings in Downtown Traverse City by signing up for the Downtown TC e-newsletter in the sidebar. Take a peek at the latest edition by clicking the link on the left!
---
Beyond the Expected
Downtown Traverse City is the culture, education and business capital of Northwest Michigan. Visitors will find more than t-shirt and fudge shops here. Downtown Traverse City is home to Northern Michigan's most diverse cuisine, best shopping and great culture.
A Cultured Experience
For a break from local shopping, visitors can take in the Traverse Symphony Orchestra or a live musical performance at the City Opera House. The Traverse City Film Festival is one of the Midwest's largest, bringing critically acclaimed films and documentaries to the region. The rest of the year, great films and MET opera simulcasts are shown at the Bijou and State theatres, two of the most fabulous movie houses in the North.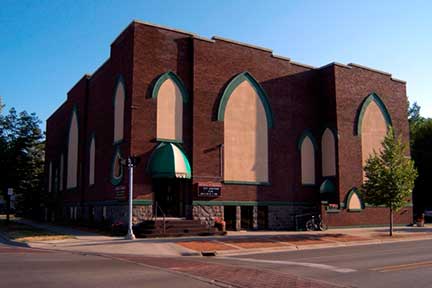 Festivals, Live Theatre & More
Boasted as the Cherry Capital of the World, visit the National Cherry Festival in July. For live theatre, the Old Town Playhouse offers locally produced plays and musicals most of the year.
Play in the Snow, Then Come Downtown For Entertainment
Cure those winter blues and explore the beauty of winter in Traverse City. Wrap up the season visiting our acclaimed foodie destination during Traverse City Restaurant week.
Rivers, Lakes and a Bay...Oh my!
If you don't want to be inside, Downtown TC's setting on Grand Traverse Bay and the Boardman River affords visitors many outdoor options. In fact, you can go from fly fishing to kite boarding to mountain biking all in one day. And, sailing, charter fishing and rollerblading the next. Oh, yes, and don't forget the beach!
---
The DDA and DTCA have been working hard at making our Downtown what it is today! Check out a timeline of milestones that helped shape our beautiful Downtown!