Downtown Relief Fund

The Downtown Development Authority recognizes the importance of small businesses to a healthy and thriving Downtown…..the heartbeat of our region.
Downtown businesses have experienced unprecedented challenges in 2020. Downtown Traverse City's continued vibrancy is vital to the overall success of the Grand Traverse region. The Downtown Relief fund was created to support our small businesses and in turn help our community. The DDA is committed to keeping our Downtown safe and prosperous during these trying times and beyond.
To read the Grant Application Guidelines CLICK HERE.
First round of applications closed on 1/4/2021. Stay tuned for details on round two.
---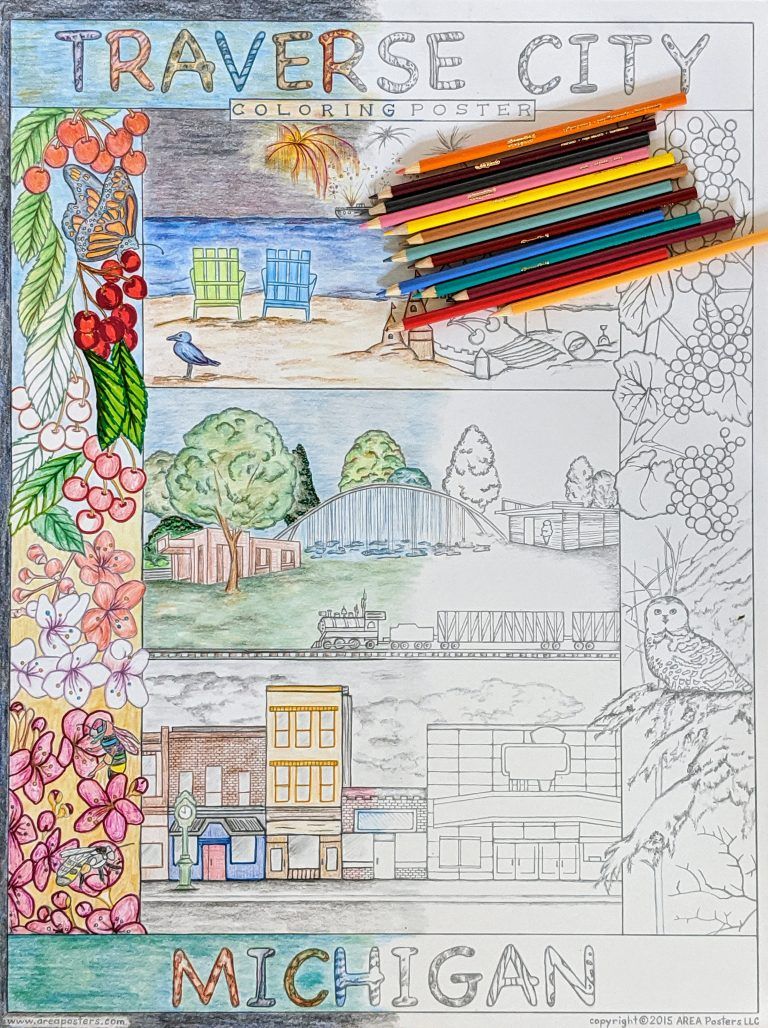 Inspired by the beauty of northern Michigan, local artist Susan Alexander created four (4) beautiful Coloring Posters.
Purchase in sets of 2 (Leelanau County-2 versions or Traverse City-2 versions) for $20*
Add color to your world and hope to others. Enjoy!
*$15 will go to support Education, Prevention and Treatment of addiction in the region and $5 for the Downtown Relief Fund.
---
Funding Mechanisms
The Relief Fund will be a multifaceted initiative to keep it diversified and engaging for our community. The DDA plans to use modifications to favorite community events, like Shop Your Community Day and Santa's Arrival to not only keep those events alive – but to increase awareness of the Relief Fund and the needs of our businesses. We also hope to nurture partnerships with community organizations & foundations to create "giving matches" throughout the fundraising campaign. The DDA will be holding an online auction that will showcase not only fund sponsors and the amazing items our local businesses have to offer, but also as incentivize donations. Finally, we have identified and are actively pursuing grant funding through the MEDC and will continue to research other potential grant opportunities.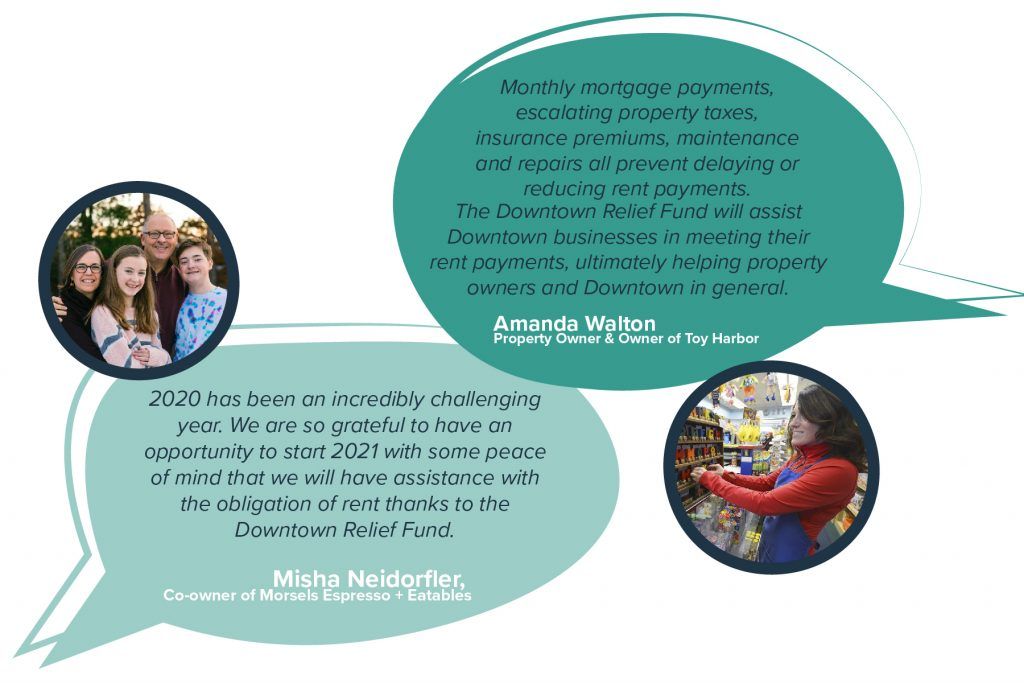 How the Fund Works
Downtown businesses will complete the grant application available on the DDA website in order to be eligible to receive funds. This application will be created in collaboration with community stakeholders. Once approved, funding will be dispersed directly to the grantee for immediate use.