Downtown Halloween Walk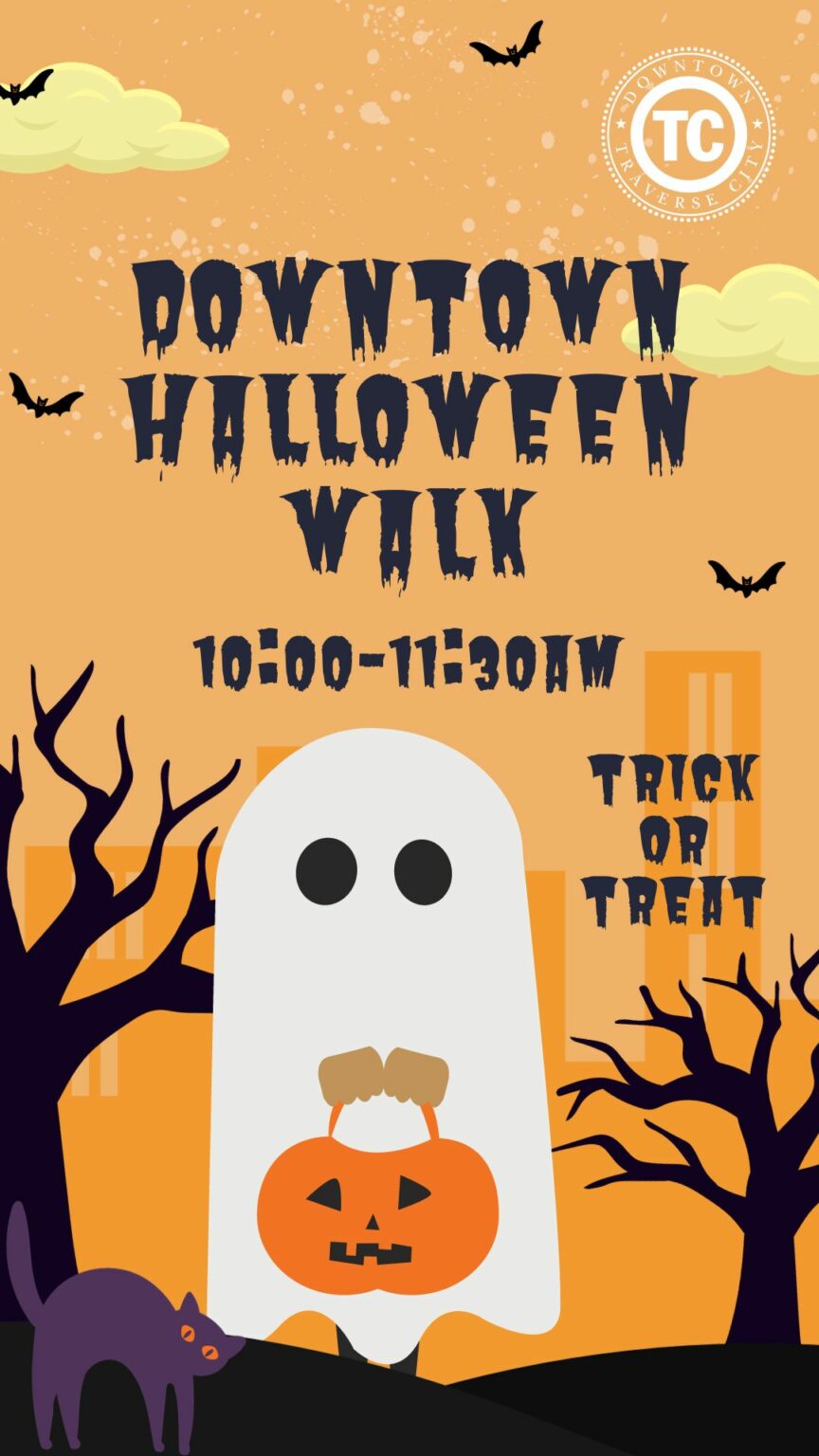 Put on your best costume and some comfy shoes…
Join us from 10-11:30am on Saturday, October 28 for the Downtown Halloween Walk. Participating stores throughout the Downtown district will be handing out candy. This includes the 100, 200, and 300 block of Front street (from Union to Boardman) as well as our friends on State street including Formative Fitness, Kultura Group, Playa Bowls, and Lilies of the Alley.
Keep an eye out for Old Town Playhouse with their fun costumes at the J. Smith Walkway between Kilwins and Pangeas and Live Well Acupuncture & Massage in front of Chase bank!
Come pick up a Halloween reusable trick-or-treat bag donated from Women's Resource Thrift Shop at our office located at 303 E State Street Suite C. Our hours are Monday-Friday 8:00am-5:00pm!
Be sure to tag us in pictures at downtown_tc.
Happy Halloween!