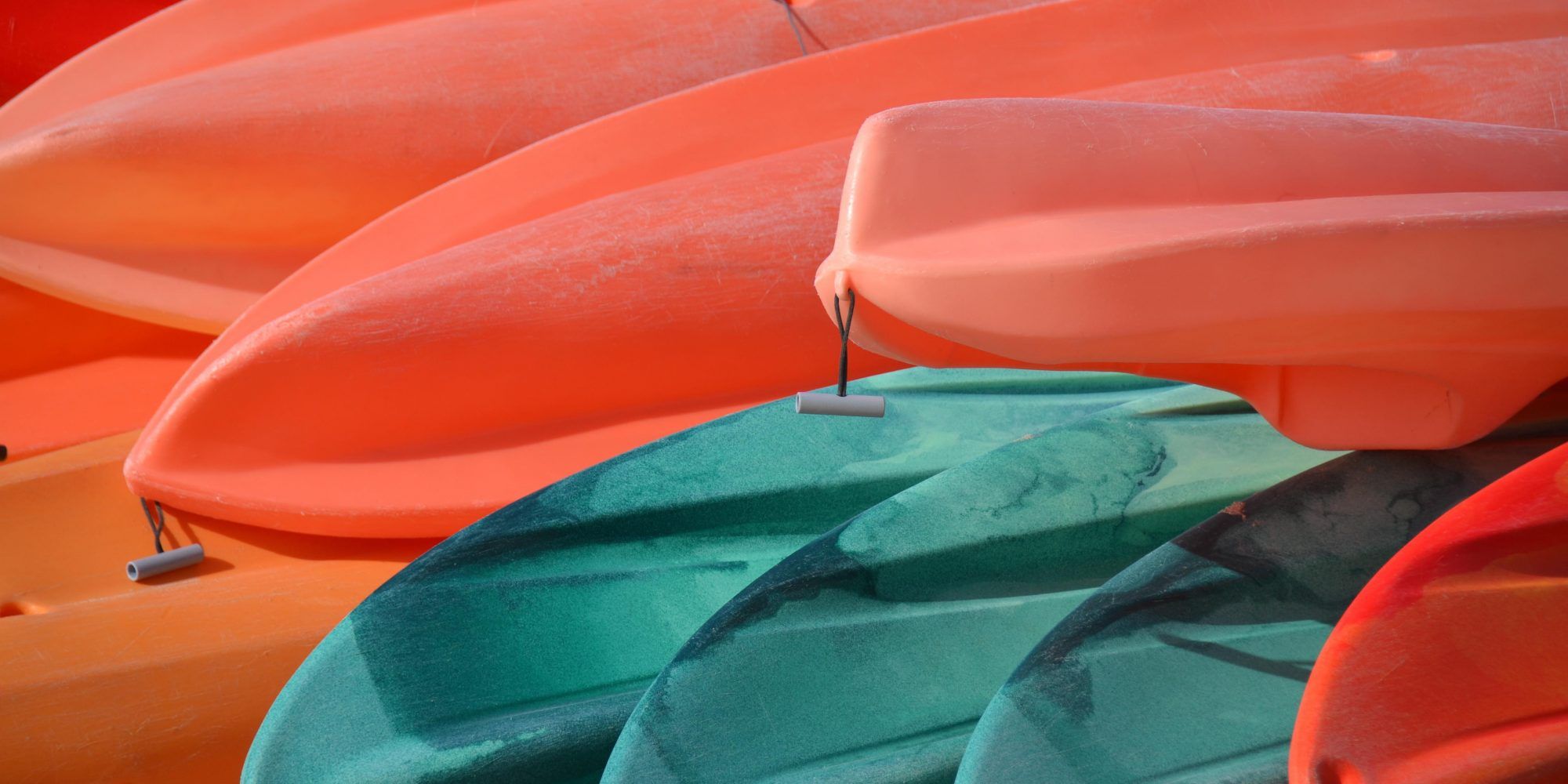 Opt Outside
EXPLORE DOWNTOWN TRAVERSE CITY BY LAND AND WATER
Downtown Traverse City may be the urban core of the Grand Traverse region, but it is also a playground for all lovers of the outdoors!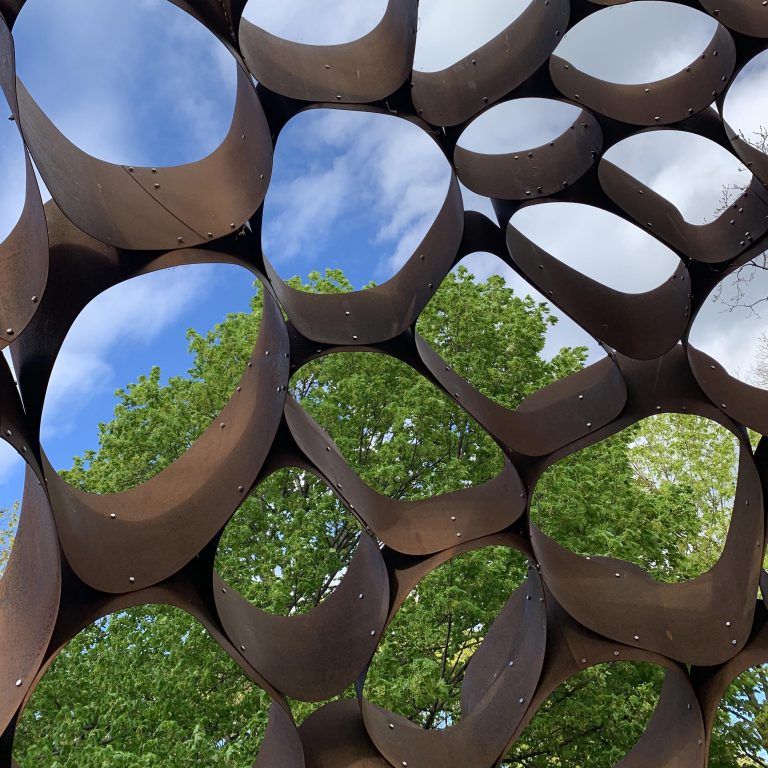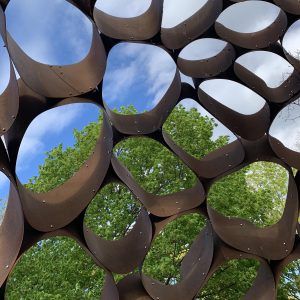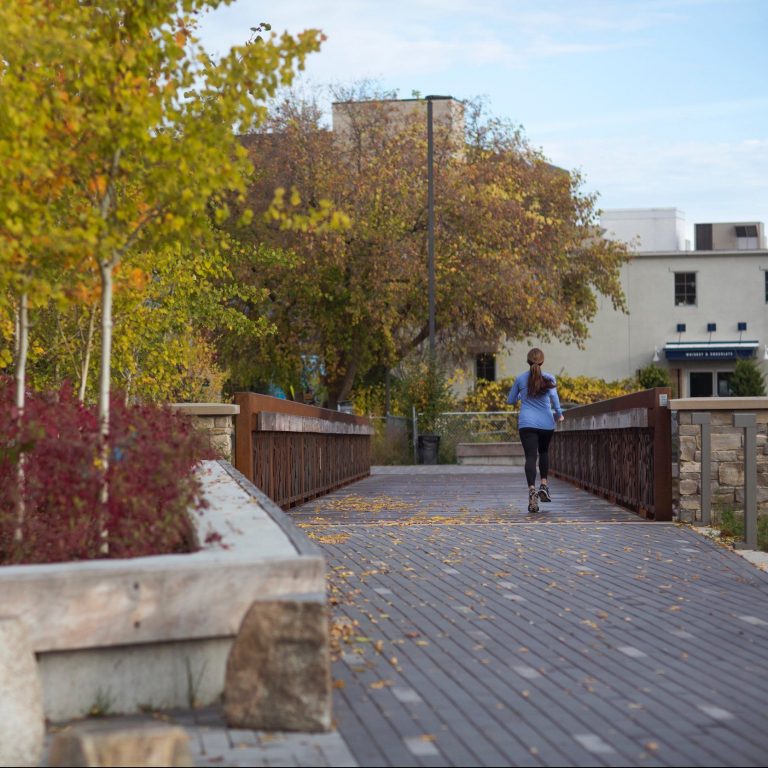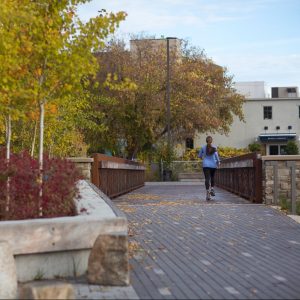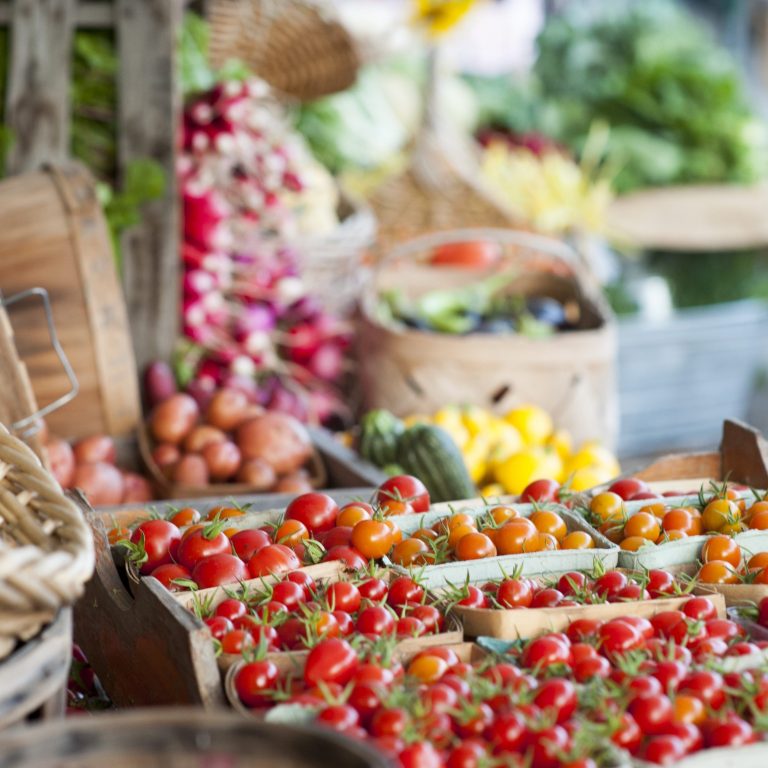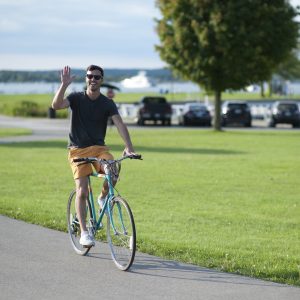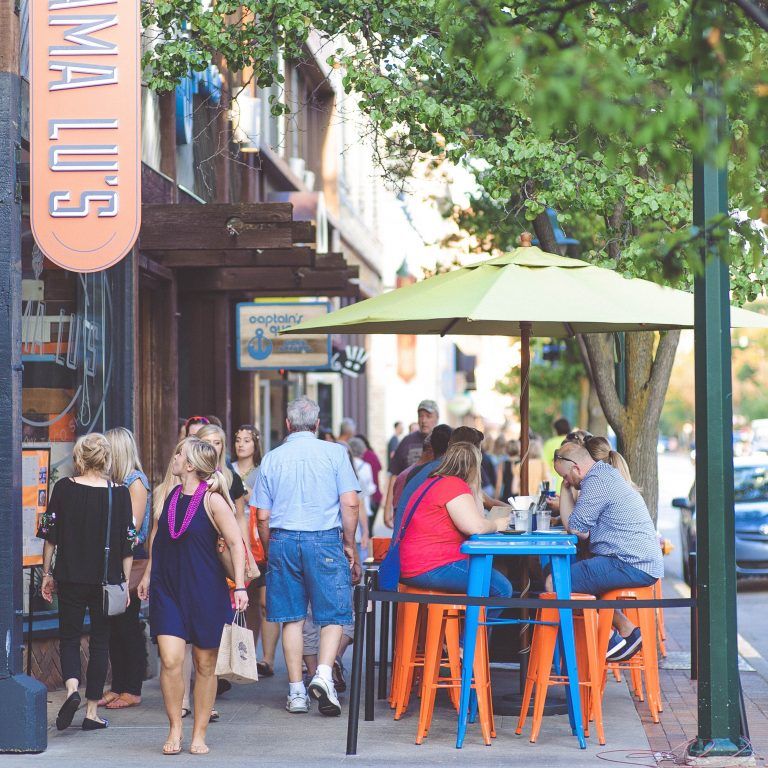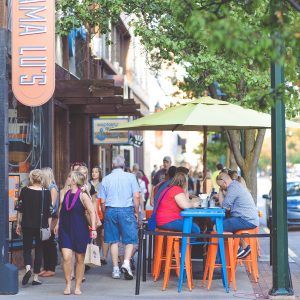 By Land
Traverse Area Recreation and Transportation Trail (TART)
Traverse City has a trail network, TART, that consists of eight multi-use trails in Grand Grand Traverse and Leelanau counties that span more than 100 miles and includes a cross town bike route that runs through Downtown Traverse City.
Bike Friendly
We welcome your wheels in Downtown Traverse City and pride ourselves as a bike friendly community. Complete streets, with bike lanes, and the continuation of adding bike infrastructure contributes to the overall bike culture in Traverse City. Looking for bike parking, look no further, we have over 250 public racks in Downtown, three covered bike shelters with fix stations, and bike parking in both the Old Town and Hardy Parking Garages. Learn more here.
Pedestrian Friendly
Foot-powered recreationalists will enjoy all that Downtown Traverse City has to offer. Whether a leisurely stroll while shopping at one of our many shops, enjoying a brisk walk in the early morning hours along the miles of sidewalks, or simply walking the TART along the bayfront, Downtown Traverse City is walkers paradise.
Boardman River & Riverwalk
Traverse City is a true reflection of Michigan's water wonderland theme. The Boardman River meanders through Downtown and spills into Grand Traverse Bay. There are several ways to enjoy the Boardman on river-walks in various locations.
Indulge
The place to indulge you tastebuds is in Downtown Traverse City and enjoying while immersing yourself in nature is even more enticing. With over 50 dining establishments, outdoor cafes are abundant during the summer months. A favorite for the residents is a list to the Sara Hardy Downtown Farmers Market on Saturdays and Wednesdays. With over 90 farmers featuring some of THE MOST beautiful fruit, produce, baked goods, and flowers, it is a must when enjoying Downtown Traverse City.
Public Art
Traverse City continues to grow their public art programs through the Traverse City Arts Commission. Several public art installations are on display in Downtown Traverse City. Take a walk, explore, and experience public art!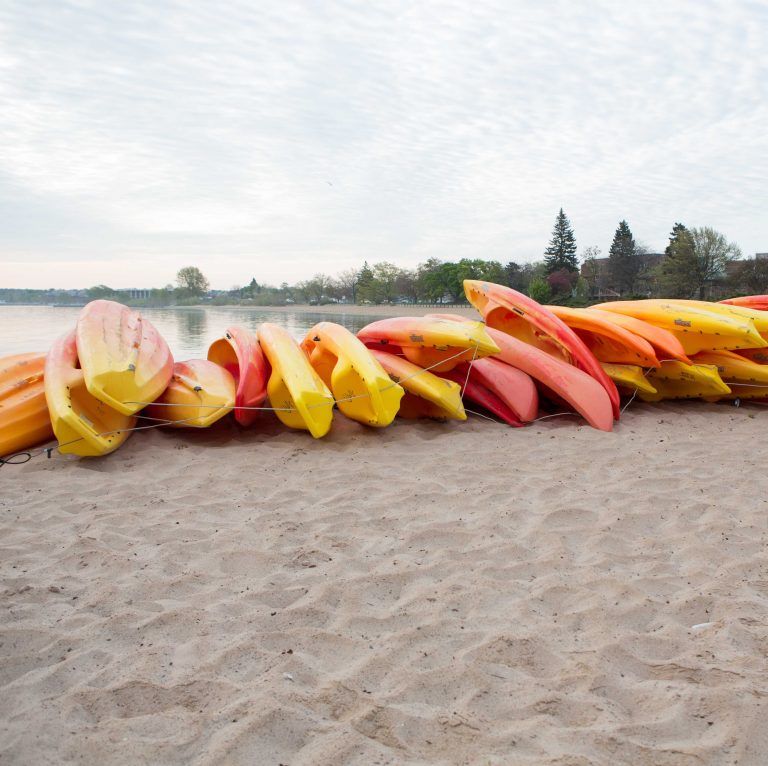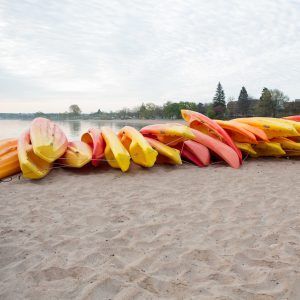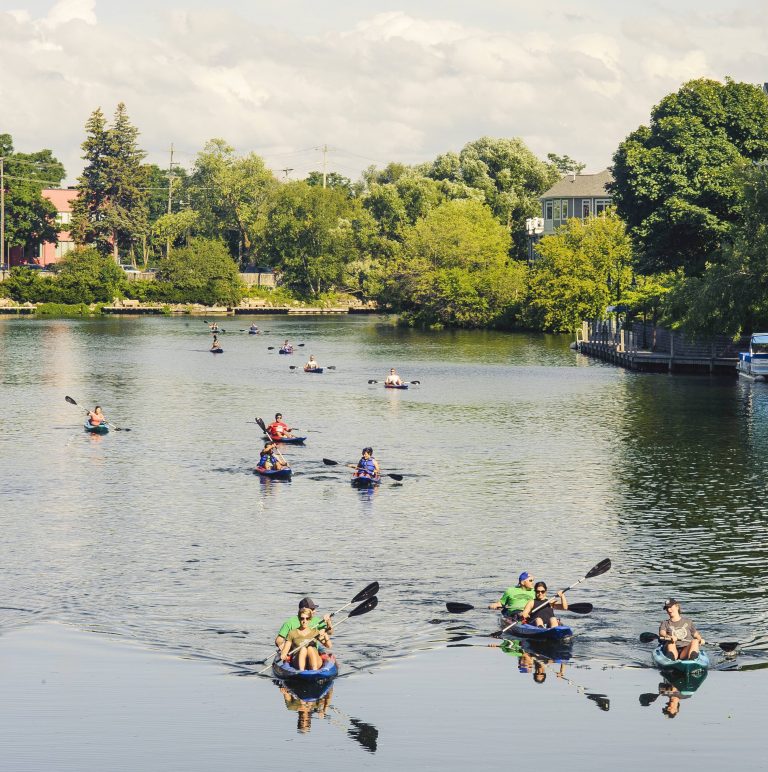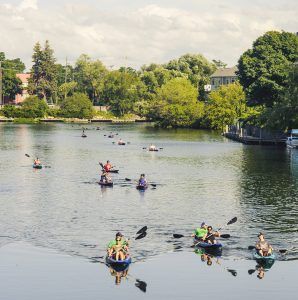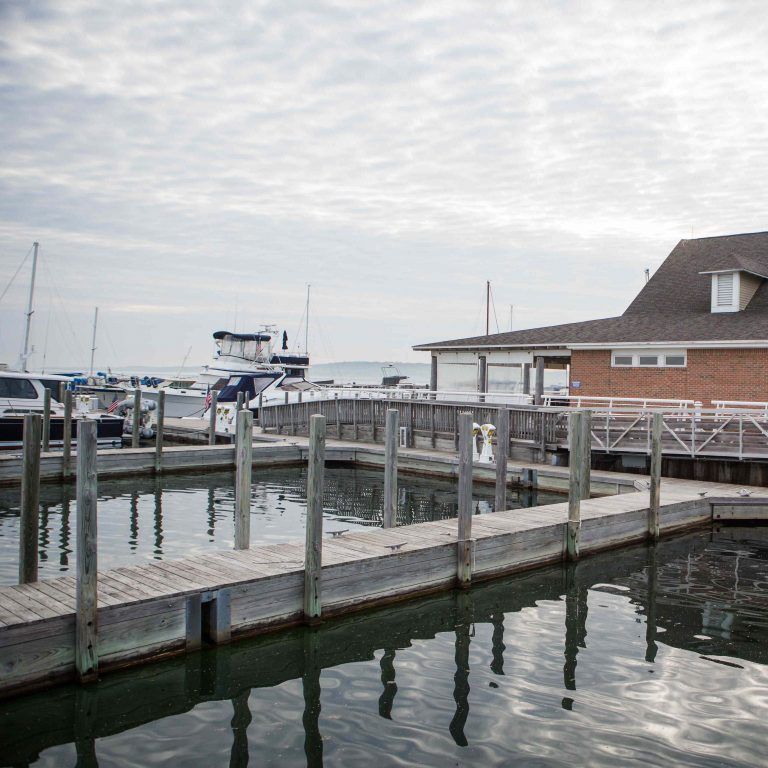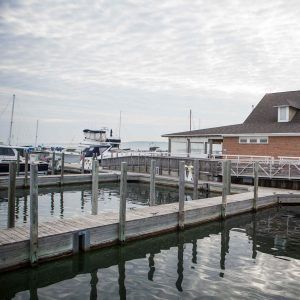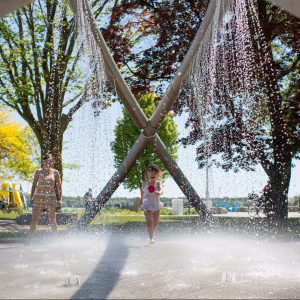 By Water
Float
Whether by kayak, stand up paddle, boat, or sailing, Downtown Traverse City offers water resources in the Boardman River and West Grand Traverse Bay unlike any other.
Clinch Park & Marina
At the water's edge, Clinch Park is easily accessible by a pedestrian tunnel at Cass Street and Grandview Parkway. The park include one of Michigan's greatest urban beaches, a splash pad, and the coveted Open Space. The park includes a marina, with seasonal and transient slips, and boat launch.
Clinch Park Splash Pad
For kids who aren't ready to dip their toes into West Grand Traverse Bay, there is an adjacent splash pad near by. The water fun zone provides a great activity for little ones in a safe, family environment.