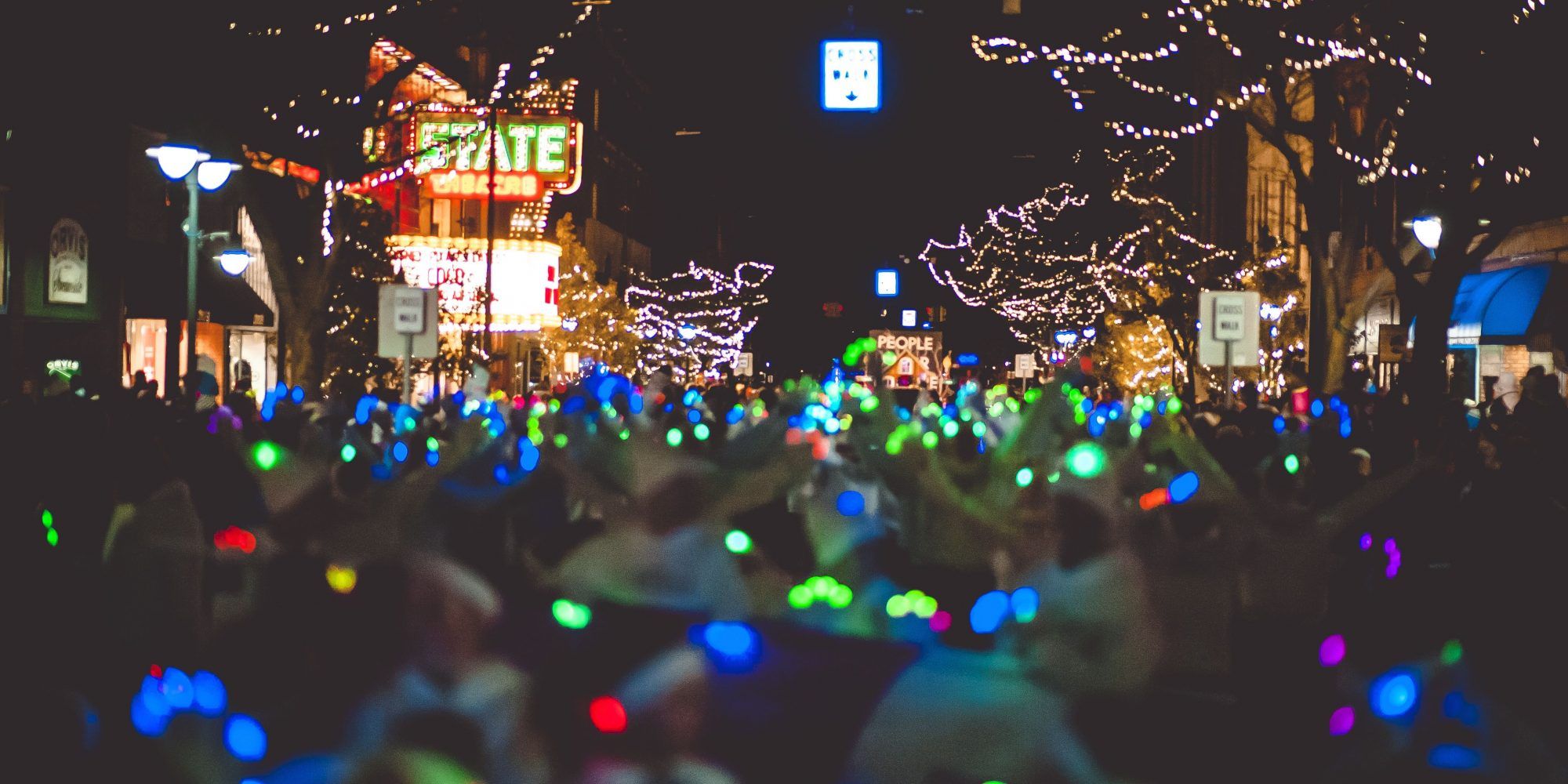 Downtown Holiday Festivities
Join us for Downtown Holiday festivities
SATURDAY, NOVEMBER 18
Who's ready for a night of holiday joy? The tree lighting, Santa's arrival and the light parade will all take place downtown Traverse City!
This is a favorite community event open to the public. There is no cost associated with the event! The tree lighting will take place at Cass and Front Street. The light parade will follow the route of Front street until Union (shown below). The parade will begin after the Santa helps the mayor light the tree and will feature tons of downtown businesses who decked out their floats, musical performances and all of the lights to enjoy!
The community is invited to participate and enjoy the parade by filling the sidewalks and wearing all of their light up accessories! Make sure to visit Santa at his house after the light parade! His house will be at the Rotary Square on the corner of State and Union!
Timeline of Events
4:30pm | Front street to close
5:30pm | Holiday music performed by Holiday Cabaret performers from Old Town Playhouse
6:00pm | Tree Lighting Ceremony | Cass & E. Front
6:30pm | Light Parade | Front to Union Street
Post parade until 9:00pm | Santa visits at his house at Rotary Square
For all of Santa's House hours please visit: https://www.downtowntc.com/santas-house/
Find the parade lineup here:
https://app.paradecloud.com/lineup/944/3ad521412420018dee2e9878b90707de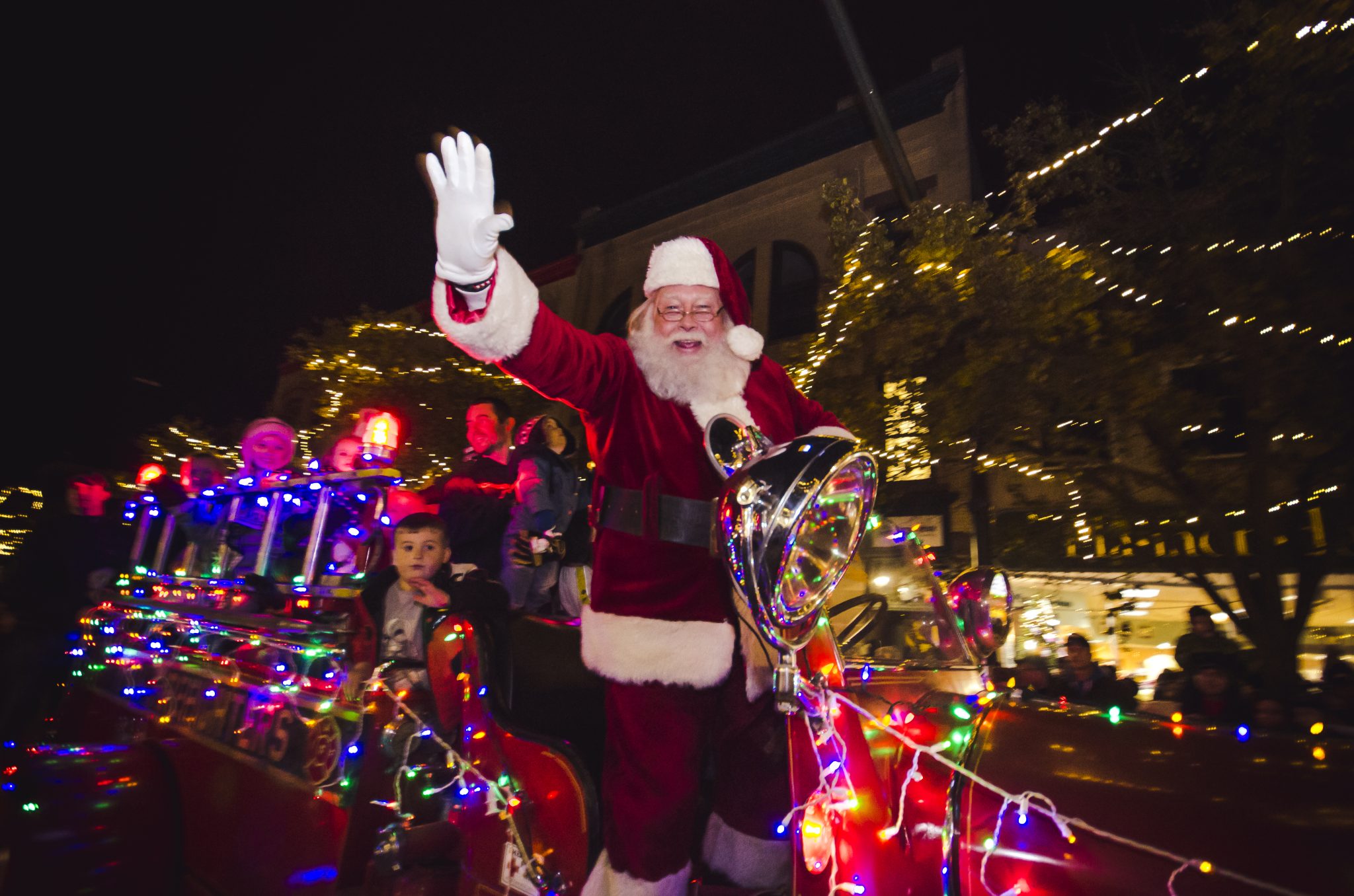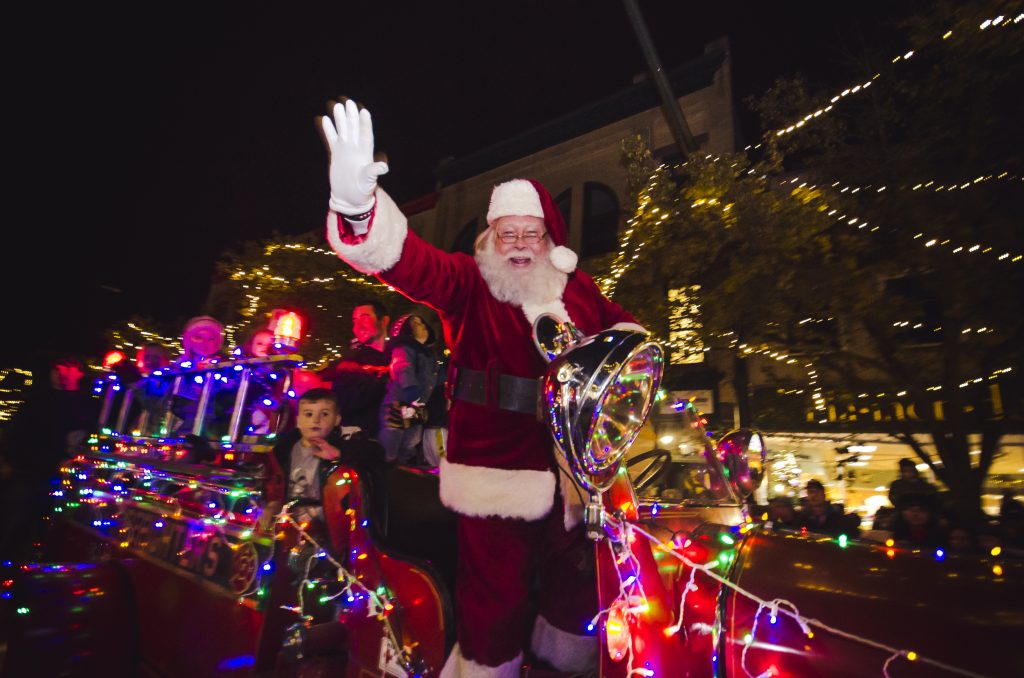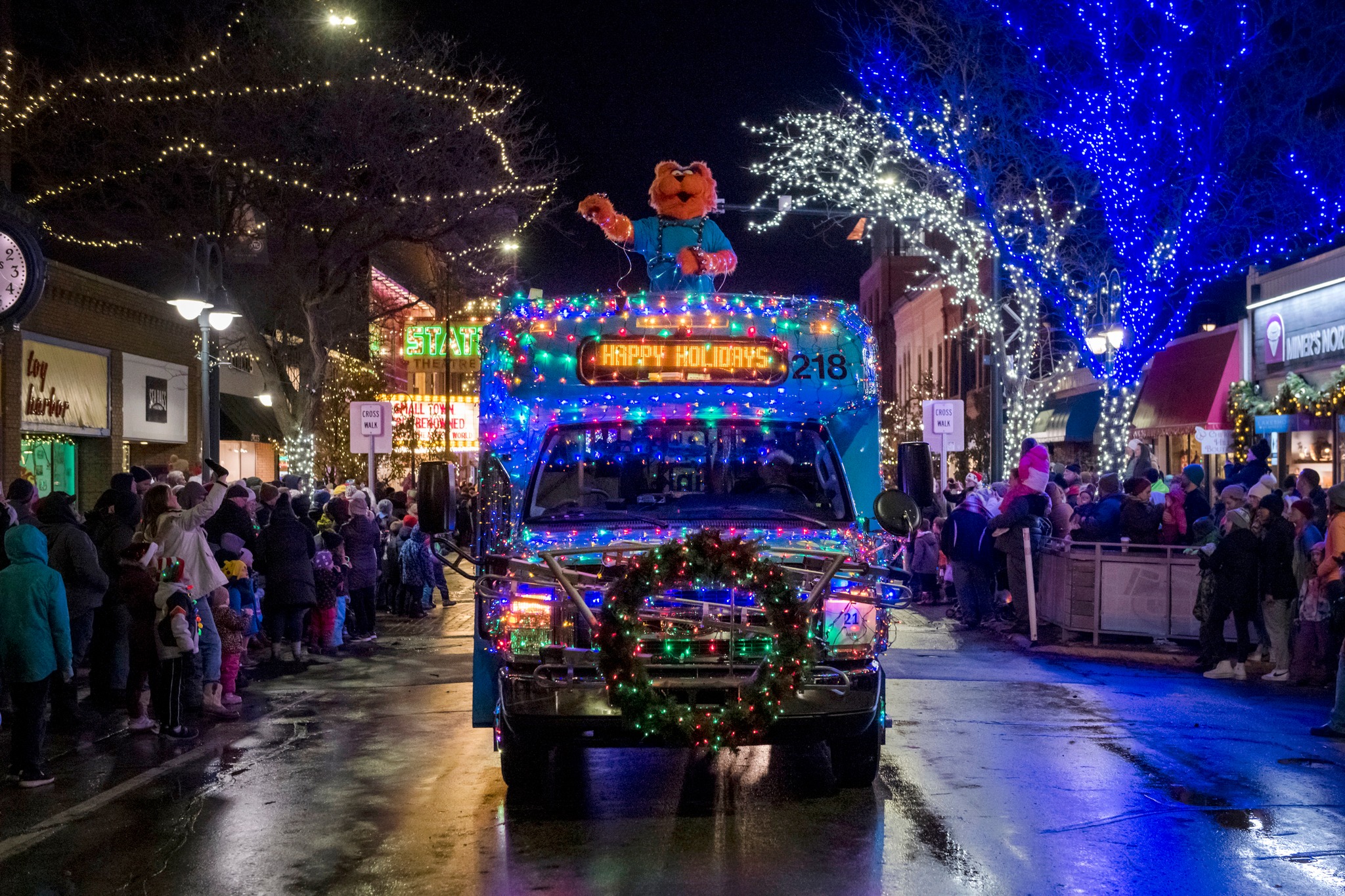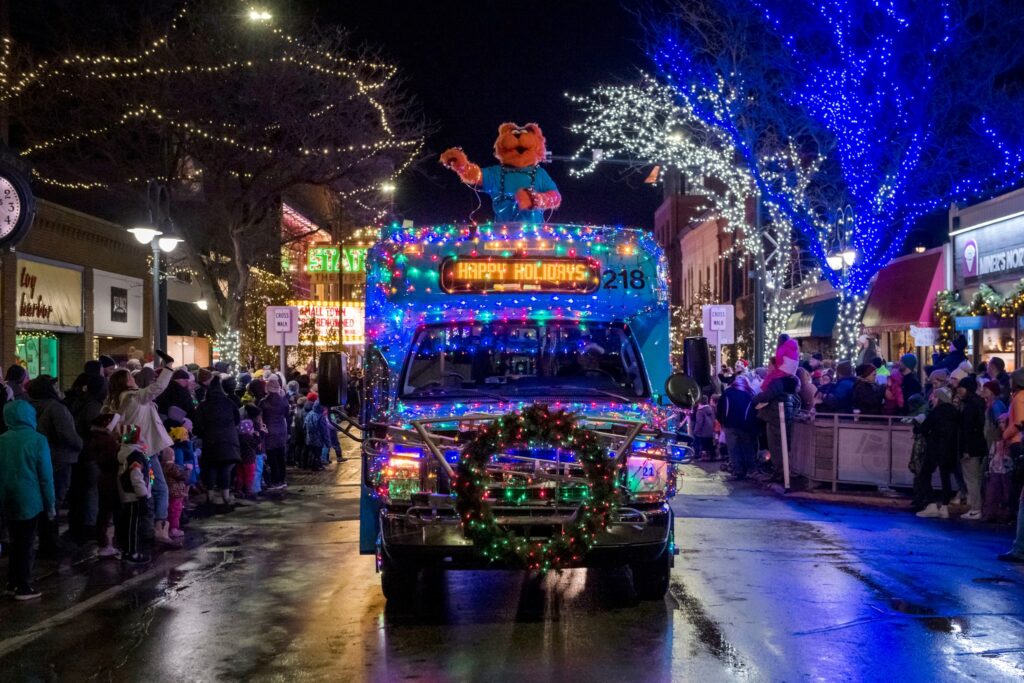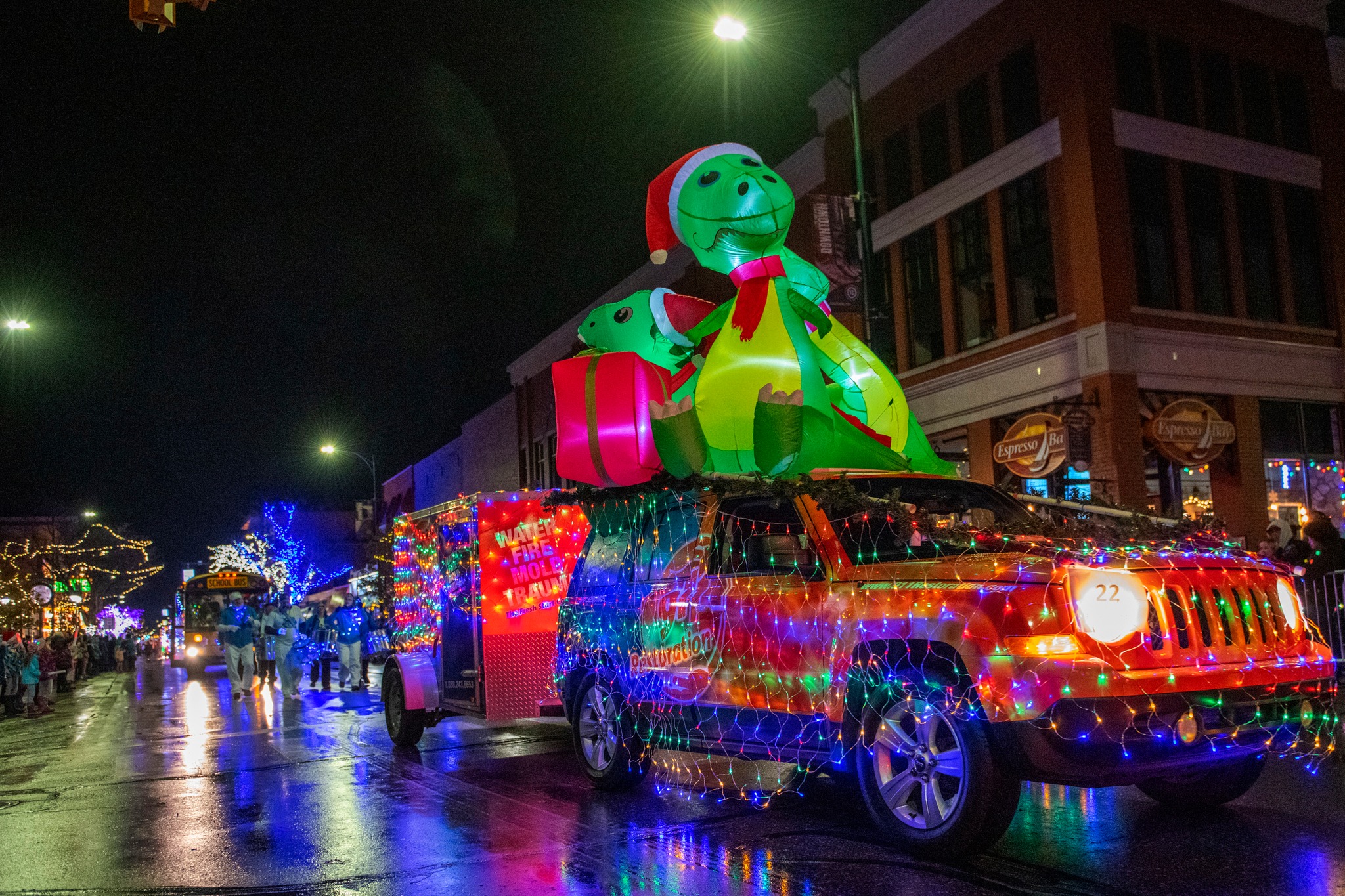 Many thanks to our sponsors including: Bay View Insurance Agency, Cherry Republic, and National Cherry Festival, and local sponsors, BATA and Amazon Hub!!