Downtown Tailgate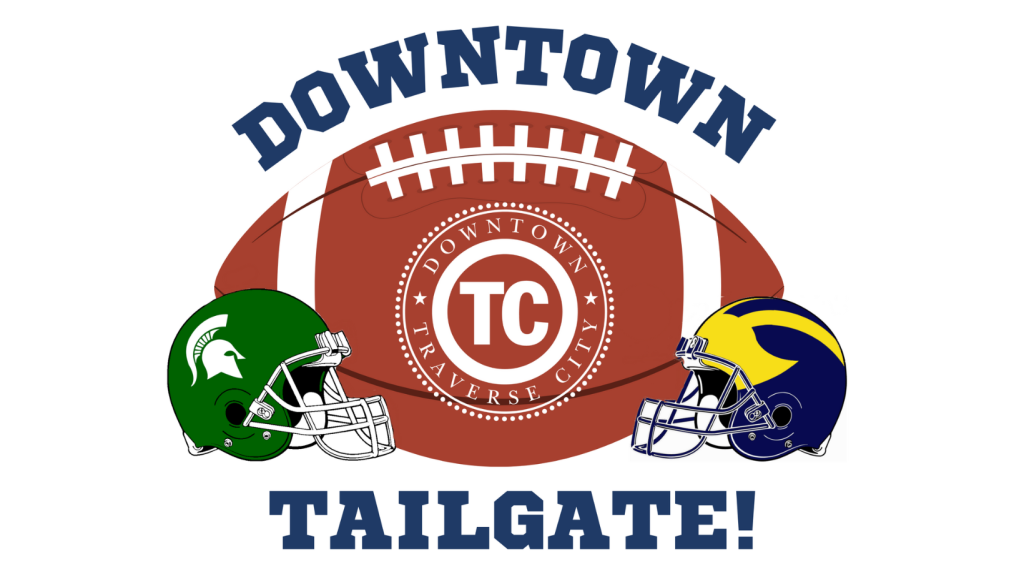 What: Downtown Tailgate for the MSU/UofM football game
Where: Rotary Square (Corner of Union and State)
When: Saturday, October 21
Time: Starting at 5pm with the game to start tentatively at 7:30pm
Food/ Drink: Ludovikos taco truck, Chubby Unicorn panini truck, and Good Bowl truck. Beer and seltzer options from FreshCoast Beer Works. We are also excited to have Audacia Elixirs for this event mixing up their wonderful non-alcoholic spirits. Food and drinks will be for purchase only.
What to bring: A chair or blanket
More Details:
There is a zero tolerance for any tailgating outside the permitted area and will be enforced throughout the duration of this event. Thank you for understanding!
The tailgate will start with the Traverse City Central drumline and will include cornhole, footballs and other tailgate games, fire pits and giveaways from our Traverse City MSU and MI Alumni Association as well as MSU Federal Credit Union.
Thank you to Breakwater and MSU Federal Credit Union for being our neighborhood sponsors this year and our partner at SEEDS! Make sure you wear your green or blue and spread the word!