Street Sale
DOWNTOWN STREET SALE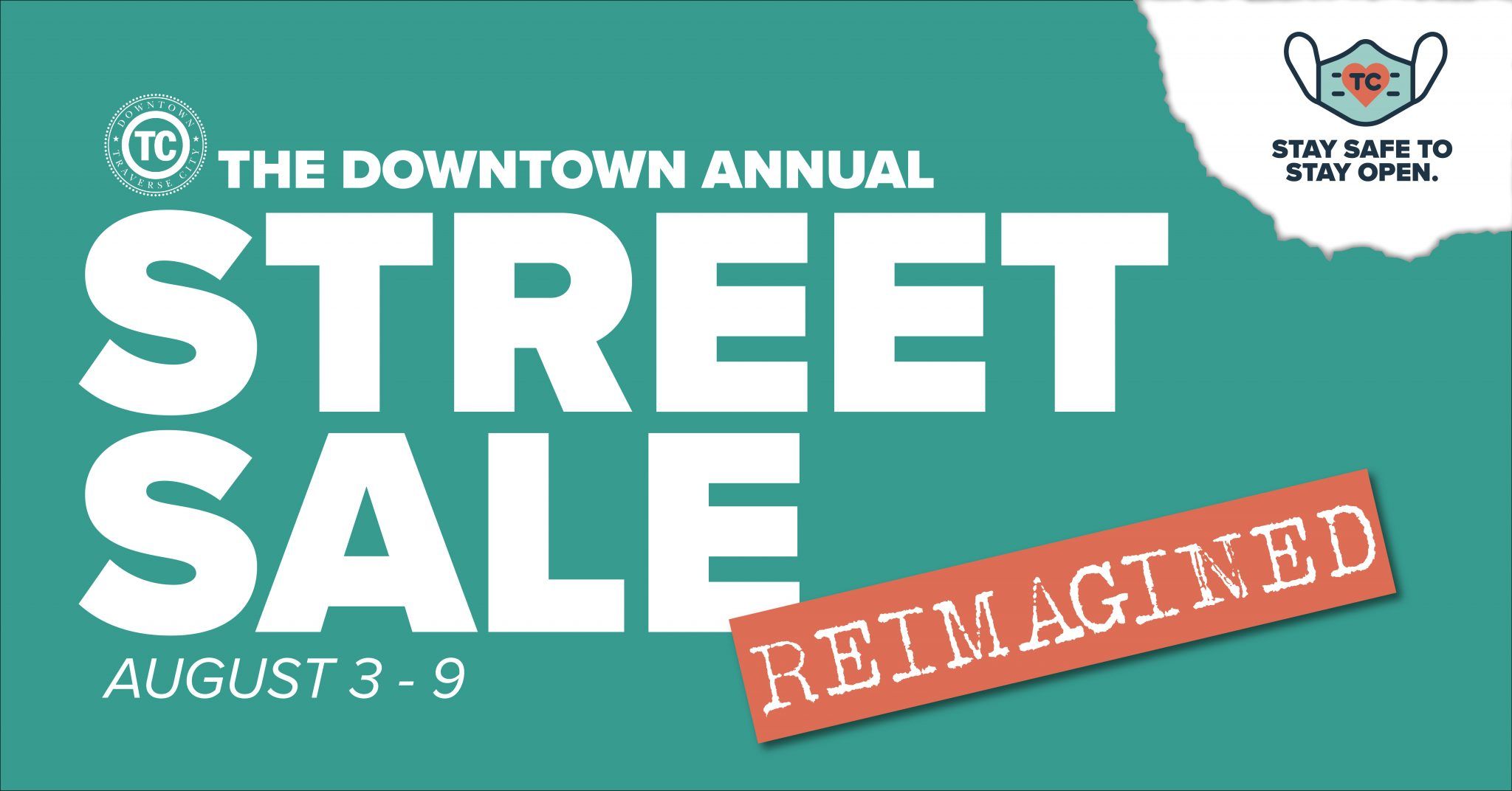 August 3 – 9, 2020
After much deliberation and conversations with Downtown retailers and the Grand Traverse Health Department, the Downtown Traverse City Association (DTCA) has decided to move forward with plans for a modified Street Sale. Typically held the first Friday in August, the annual Street Sale is one of Downtown Traverse City's longest and most popular events. The decision to modify this year's Street Sale comes in response to a recent Executive Order limiting large public gatherings and growing safety concerns related to the COVID-19 pandemic.
Instead of just one day, the modified Street Sale will run the entire first week of August (Monday, August 3rd, through Sunday, August 9th). All sales will be inside of the shops – no tables, tents, or products will be on the street. However, the DTCA will be actively promoting sales of each participating business through social media channels. In addition, decorative flags will serve as visual markers of each participating business.
For a full list of participating locations, CLICK HERE.
To learn more about our social media competition to win $1,000 in Downtown Gift Certificates or to follow real time deals, CLICK HERE.